Home Heating Safety for the Winter Months
Home Heating Safety for the Winter Months
Common causes of winter home fires can be prevented
During the cold winter months many of us enjoy spending time in front of a warm fireplace or occasionally turning on a space heater to take the chill out of a cold room. But did you know that according to the National Fire Protection Association (NFPA), nearly half of all home heating fires are reported during the months of December, January and February? So, before you light your fireplace or plug in a space heater, check out these safety tips.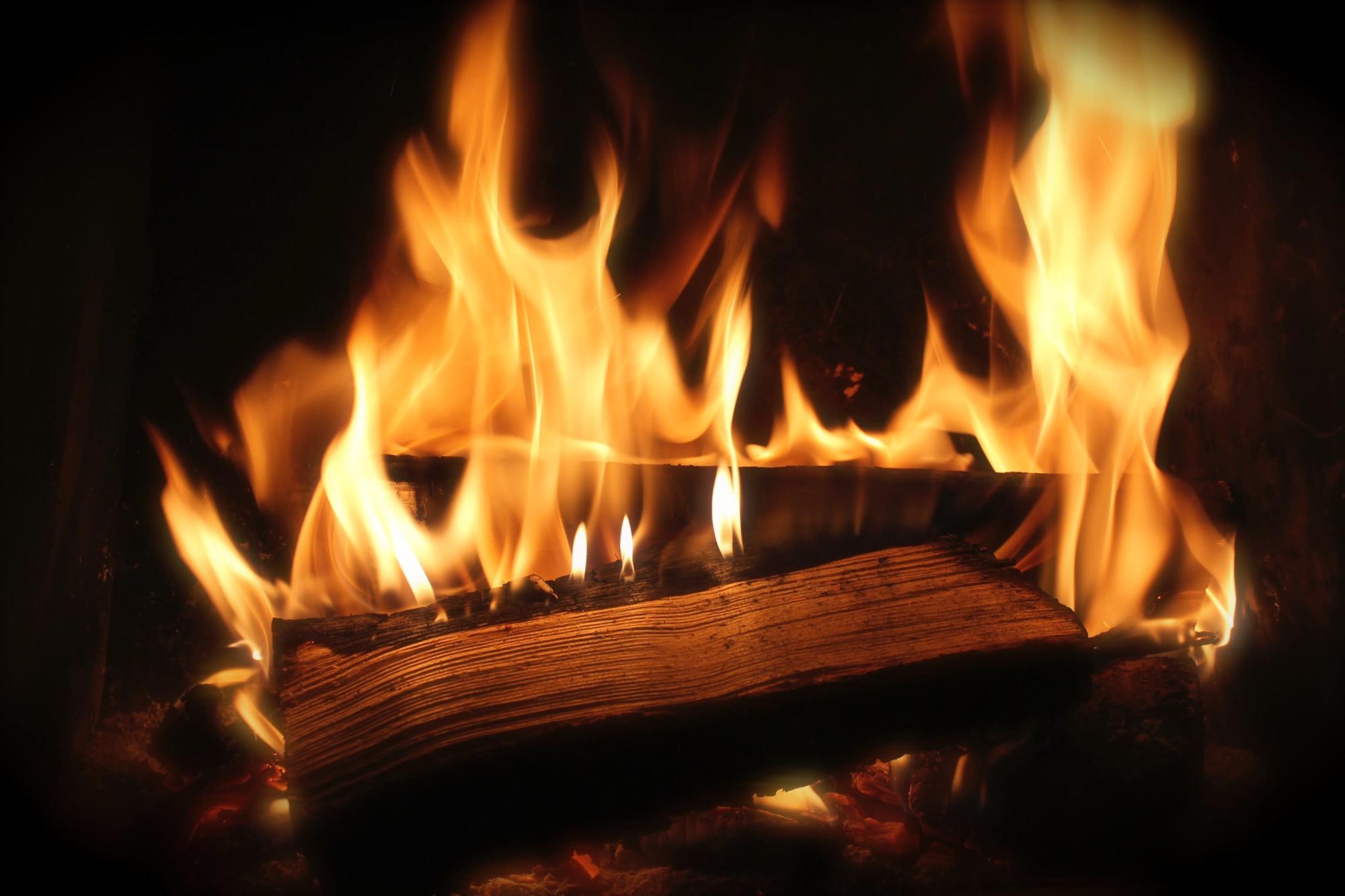 Clean and Inspect Your Fireplace
The Ohio State Fire Marshal recommends having your fireplace and chimney professionally cleaned and inspected each year before use. Regular cleaning prevents a buildup of creosote, a byproduct of burning wood that can stick to the inside of your chimney. Creosote is also very flammable so the more it builds up, the greater your risk of a chimney fire. Chimneys and vents should also be checked for blockages and corrosion. Gas fireplaces should also be inspected annually. The ceramic or cement logs in your gas fireplace can deteriorate over time and gas burners could become clogged resulting in poor flame performance.
Proper Ventilation
Whether you're using a wood-burning or gas fireplace, proper ventilation is key. If your fireplace isn't properly vented and the fire doesn't get enough oxygen, it will release carbon monoxide which can make you sick and even lead to death. Therefore, the State Fire Marshal reminds you to open your chimney flue prior to starting a fire and close the flue once the fire is put out. This allows fresh air in to feed the flames and lets smoke out. Always make sure you have smoke and carbon monoxide alarms installed; test them once a month and replace the batteries as needed.
Space Heaters
Space heaters can be an efficient option when you want to heat a small room without turning up the heat in your whole house. While space heaters are great for warming a chilly room you should still use caution when operating one. In fact, the NFPA reports space heaters are the type of equipment most often involved in home heating equipment fires.
The U.S. Fire Administration recommends the following when using a space heater to reduce the risk of an accidental home fire:
Place space heaters on a solid, flat surface to minimize the risk of the heater falling over.
Keep anything that can burn, such as bedding, clothing and curtains, at least three feet away from the heater.
Make sure the heater has an automatic shut-off, so if it tips over, it shuts off.
Turn heaters off when you go to bed or leave the room.
Check your space heather for cracked or damaged cords and plug.
Plug portable heaters directly into wall outlets and never into an extension cord or power strip, which could overload the circuit, potentially resulting in a fire or other electrical damage.
These tips can help you stay safe and warm this winter but keep in mind, even with all the proper precautions, accidents can happen. That's why it's important to know what's covered under your homeowners policy.