It's Winter Safety Awareness Week!
It's Winter Safety Awareness Week!
Now is the Time to Prepare for Colder Weather
Last week, there were new record cold lows in many areas across Ohio, according to the National Weather Service. The earlier than usual cold temperatures were a great reminder for all Ohioans to start preparing for the winter months ahead.
This week marks Ohio Winter Safety Awareness Week (November 17-23), a great time to start preparing your home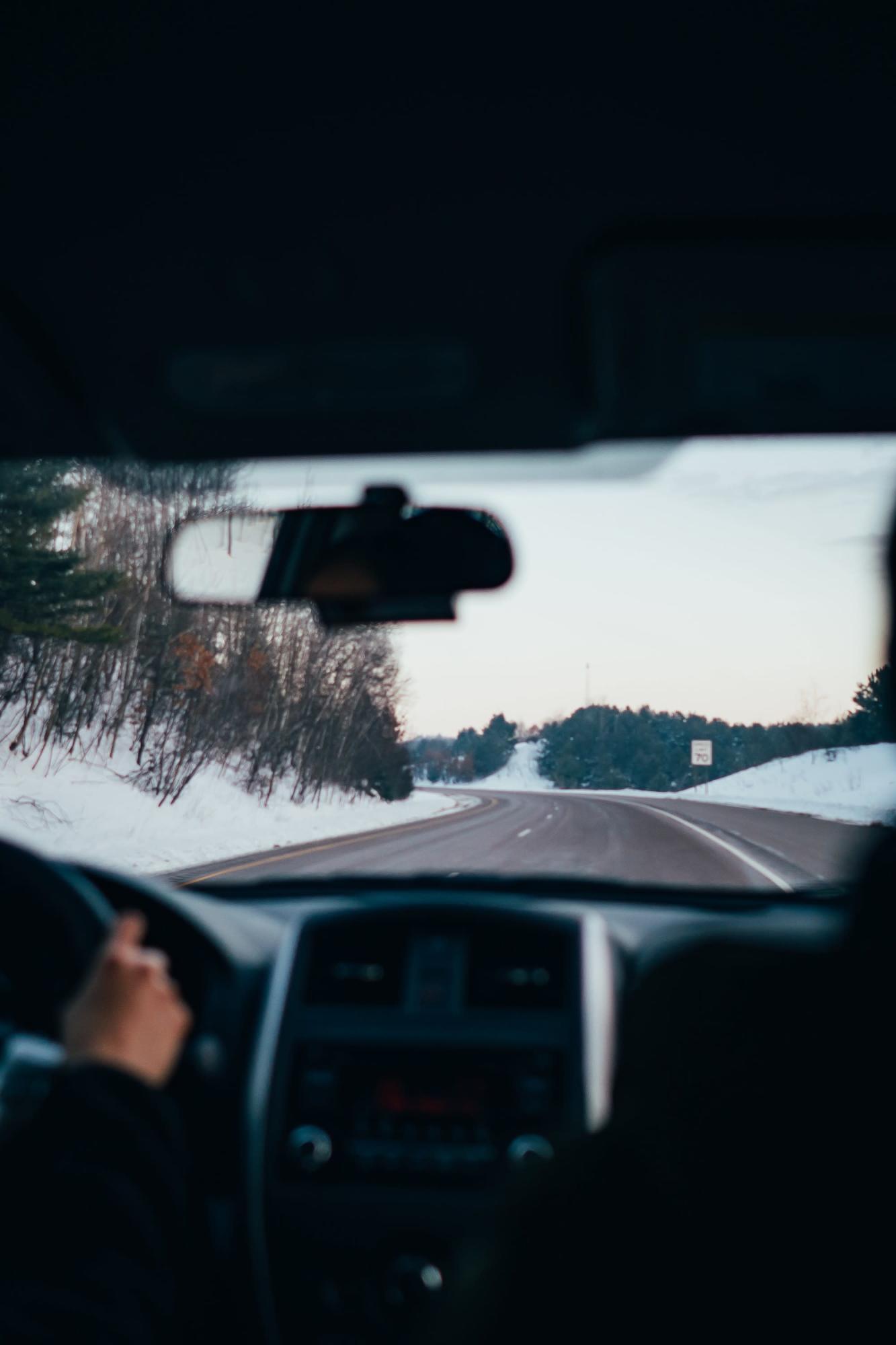 and vehicle for winter, and remember some important safety tips as well.
Check Your Homeowners or Renters Insurance Policy
Cold temperatures can increase the likelihood that your home experiences frozen pipes, which if frozen for an extended period of time, can burst and cause water damage. In this scenario, your standard homeowners insurance policy will likely cover costs associated with the damage, though this is a good time to review your policy to make sure you have adequate coverage in case of a water damage event.
What if your home experiences flooding caused by factors outside the home, such as melted snow that finds its way into your basement? In this scenario, it would be beneficial to have flood insurance. Flood insurance is a separate policy to have in addition to your existing homeowners coverage. Floods can happen anywhere; in fact, The National Flood Insurance Program (NFIP) reports that more than 20 percent of flood claims come from properties outside the high risk flood zone. Homeowners and renters insurance does not typically cover flood damage, but it can be purchased through the the NFIP.
Read more tips from Nationwide about preventing water damage.
Prepare Your Vehicle
Your vehicle gets you where you need to be each day, and it's important to take care of it. Getting your vehicle ready for the winter can decrease the chance of your vehicle breaking down, stranding you in the cold. Review these tips from our member Central Insurance for getting your vehicle cold-weather ready.
Tire pressure. The air pressure in your tires decreases about 1 psi for every 10 degree drop in temperature. By keeping the tires properly inflated, you'll not only maintain good fuel mileage but will prevent under-inflation, which can lead to tire failure and a potential accident.
Belts and hoses. Colder temperatures can weaken the rubber from which these parts are made. By checking the integrity of the belts and hoses and replacing them prior to their failure, you'll help keep yourself from being stranded on the side of the road waiting on the tow truck.
Wipers and wiper fluid. Be sure to fill your windshield wiper fluid tank with anti-freezing wiper fluid. Anti-freezing fluid paired with new wiper blades will allow you to maintain better visibility at all times of the year, but especially when ice and road salt or debris can accumulate on your windshield and impair your visibility.
Engine coolant. Check your coolant to ensure it is at the right level in order to prevent costly engine repairs. Coolant not only prevents overheating in the summer and freezing in the winter, but it also consists of anti-corrosive properties which prevent the accumulation of rust in the engine.
Engine oil. Check to make sure it's at the appropriate level, and that you have the right oil viscosity in the engine designed for colder temperatures. The colder the outside temperatures and the thicker the oil, the slower it flows. This can lead to premature damage due to increased friction when starting your engine.
Battery. Extremely cold temperatures can kill a car battery about as easily as with extreme heat. The older a battery, the more susceptible it is to surrender to cold temperatures. Check the age of the battery. If it's close to or over five years old, consider replacing it. This will likely save you a major inconvenience as batteries typically fail at the worst possible time.
Emergency kit. Consider creating an emergency kit consisting of jumper cables, flashlight, road flare, basic tools, and a thermal blanket. These items can help rescue you in the event that trouble with your vehicle occurs.
Prepare Your Home
1. Depending on what kind of system you have and when it was last serviced it may be time to have your heating system checked out. You don't want to wait until your heating system goes out on the coldest day of the winter to have it looked at! Consult your owner's manual for servicing instructions.
2. Change your furnace filter. You should actually do this every three months throughout the spring, summer and fall, but change the filter monthly during the winter.
3. If you have an indoor wood-burning fireplace that you haven't had cleaned in the last two to three years, it's probably time to clean your fireplace or hire a chimney-sweep. Although wood-burning fireplaces require the most maintenance, electric and gas fireplaces also require some annual attention. Follow the instructions that came with your fireplace.
4. Clean out any dust or dirt in your air registers with a vacuum hose attachment. While you have the hose attached, dust ceiling fan blades and bathroom fans, and clean out your dryer vent. For bonus points, check your refrigerator's owner's manual for instructions on vacuuming the refrigerator coils; clean those out, too.
5. Wrap your water pipes in insulation to help keep them warm and make sure everyone in your household knows where the water shut-off is in case of an emergency.
View additional tips from GEICO here.
Winter Driving
Driving in the winter is more dangerous due to snow, ice, sleet, and other road conditions. In general, it's a good idea to drive slower than you normally would. Even if the roads look clear, you or another driver could run into black ice. Be prepared on the road before winter arrives by reviewing these safe driving tips.
1. Conduct a pre-trip check. These are extremely important during the winter. Get into the habit of making sure windows and mirrors are clean and wipers are cleared before you start out. Clean all lights; make sure your heater and defroster are working properly. Carry an extra jug of windshield washer fluid.
2. Give yourself plenty of time. A 30-minute trip in good weather conditions may require double or triple that time in poor conditions. Warm up your vehicle so that windows are clear and you're not looking through an "ice tunnel" in the windshield.
3. Have an exit plan. If conditions become hazardous, get off the road at the nearest exit, gas station or other safe place and wait out the storm. Let someone know where you are.
4. Pay heed to road conditions. Remember, condensation freezes on bridges, overpasses and shaded areas before the rest of the roadway. Avoid lane changes in these areas as well as in intersection zones.
5. Know your brakes! Antilock (ABS) brakes respond and feel different than standard brakes. If you begin to skid, release the accelerator, and steer in the direction you want to go. Do everything gently and turn the steering wheel as little as possible.
View complete list of tips from The Cincinnati Insurance Companies here.
We want to make sure everyone has a safe, happy, and healthy winter. With these tips, you will be better prepared for the upcoming season.