Shoveling Your Sidewalk This Winter
Shoveling Your Sidewalk This Winter
Who is responsible and what does the law say?
Winter's in full swing, and in Ohio that means we can expect snow, ice and freezing temperatures to make for slippery sidewalks and walkways.
Maneuvering across snow-covered sidewalks can be difficult for children walking to the bus stop or your neighbors who are out walking. So, when you head out to clear your driveway after a snow or ice storm, you may want to consider your friends and neighbors and make a reasonable effort to clear your sidewalk as well.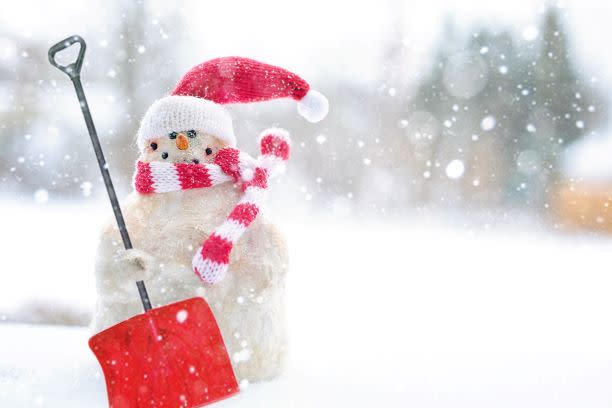 Who is responsible for snow removal on sidewalks?
If you own your home or if you rent a single-family home, the responsibility falls on you to make an effort to keep the sidewalks abutted to your property clear. If you own a condo, the association may handle snow removal, so it's best to check with your condo association to find out how snow removal is handled for driveways, walkways and sidewalks. If you rent an apartment and live in a complex, snow removal is typically the landlord's responsibility, but you should double check your lease agreement.
What does the law say?
According to Ohio law, you are under no legal obligation to shovel your sidewalk. This is based on a 1993 Ohio Supreme Court case (Brinkman v. Ross) in which the court ruled in favor of a homeowner who was sued by a guest who slipped on their icy walkway and was injured. The court ruled, "A homeowner has no common-law duty to remove or make less hazardous a natural accumulation of ice and snow on private sidewalks or walkways on the homeowner's premises."
The same doesn't necessarily go for cities and local municipalities. In fact, many have their own rules regarding sidewalk cleanup. Some even give a timeframe for cleanup. For example, the city of Toledo's municipal code states that snow must be removed from commercial and residential properties within 24 hours after a snowfall. The city of Lakewood also asks their residents to clear their sidewalks within 24 hours. Some Ohio cities with snow removal ordinances may charge fines for not removing snow in a timely manner while others may let your off with a warning.
Use caution when shoveling snow or using a snow blower
When you head out to shovel, make sure you take care to avoid injuring yourself. OII member Erie Insurance recommends using a lightweight shovel with a bent handle and keeping your shovel low to the ground and pushing the snow rather than lifting and tossing. You'll also want to bundle up in layers to stay warm.
If you plan on using a snow blower, Travelers Insurance suggests testing your snow blower before a storm to make sure it's in proper working order. Travelers also recommends you only start your blower outside and never use your hands to clear out a jammed machine, but instead use a rake handle or shovel because even after it's been turned off, the snow blower retains stored energy and the auger could start moving again once the blockage is cleared.
Before the next snowfall, be sure to tune up your snow blower, grab your shovel and stock up on salt to keep your walkways and sidewalks clear. Your friends and neighbors will appreciate it!