Tips to Keep You and Your Vehicle Safe on the Road this Winter
Tips to Keep You and Your Vehicle Safe on the Road this Winter
When snow and ice begin piling up on the roadways this winter, the safest thing to do may just be to stay home and off the roads. However, that's not always an option. If you can't avoid being on the road, these tips can help you stay safe and prepared for winter weather.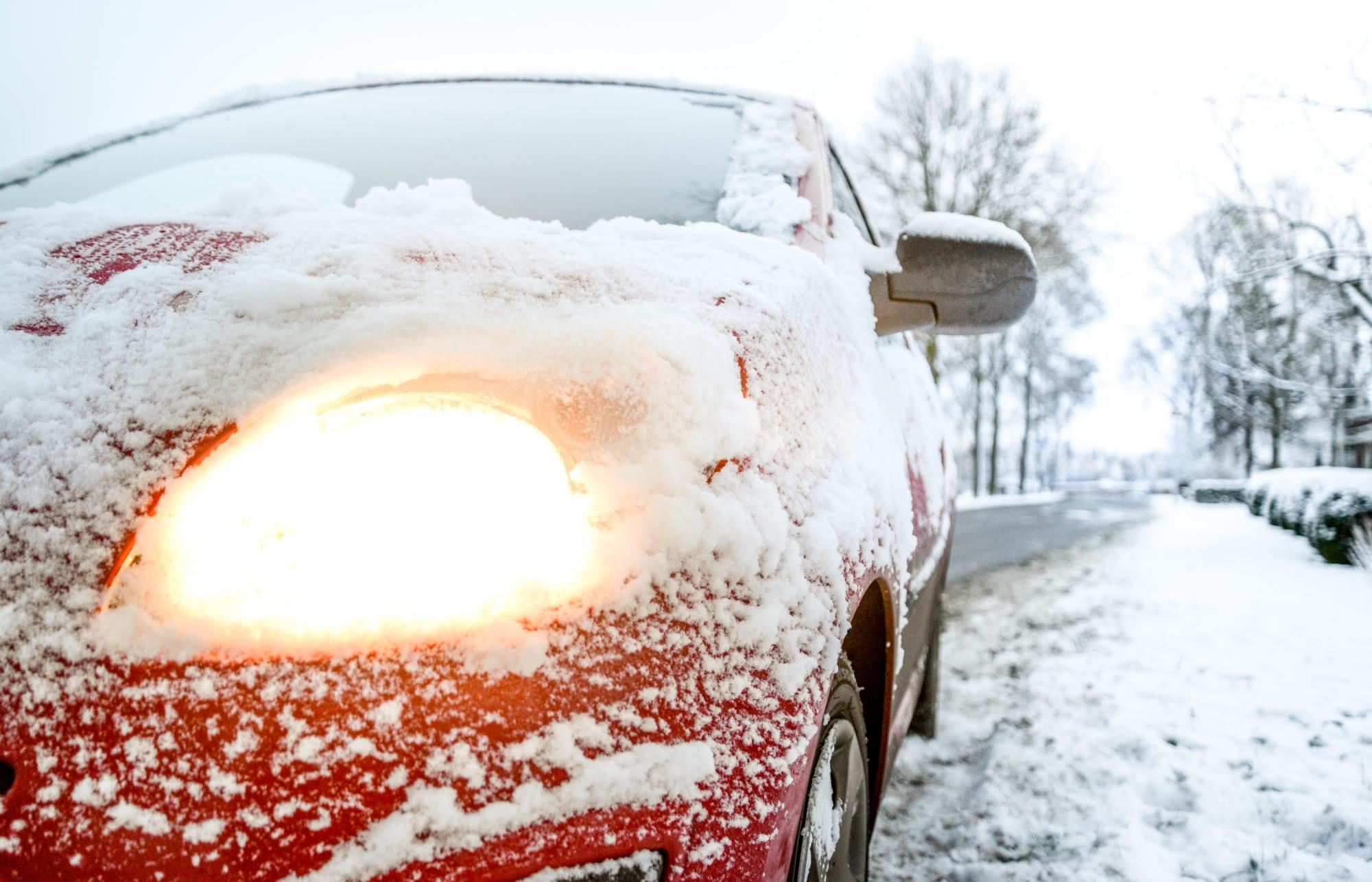 Before You Hit the Road
If there's a chance for snow and ice, pay attention to weather reports and snow emergencies to know if you should avoid being out on the roads.
Ohio snow emergency classifications:
Level 1 – Roadways are hazardous and motorists are urged to drive cautiously.
Level 2 – Roadways are hazardous and only those who feel it's necessary to drive should be one the roads. Motorists should use extreme caution when driving. You're encouraged to contact your employer to see if you should report to work.
Level 3 – All roads are closed to non-emergency personnel. No one should be driving unless it's absolutely necessary or there's personal emergency.
Always take the time to clear off your car if it's covered in ice and snow. Keep your windows clear (inside and out) and clean off all headlights, taillights and brake lights. Speaking of lights, Ohio law states that when your windshield wipers are on, your headlights must also be on.
It's also a good idea to keep your gas tank at least half full to prevent the fuel line from freezing up. If you know you'll be parking your car for a lengthy period of time, be sure your gas tank is full.
Know Your Vehicle's Safety Features
Familiarize yourself with your vehicle's safety features and operating characteristics. For example, be aware that front-wheel drive vehicles typically handle better than rear-wheel vehicles on slippery roads because the weight of the engine is on the front wheels, which propel and steer the car, and improves traction. But, if the road is too snowy or icy, the front wheels will slip and you'll be stuck. Winter tires are recommended for snowy conditions.
When it comes to braking on slippery roads, and your vehicle is equipped with an Anti-lock Braking System (ABS), the Ohio Committee for Severe Weather Awareness (OCSWA) recommends you do the following:
STOMP firmly on the brake pedal
STAY on the brakes – do not pump the brakes
STEER where you want the vehicle to go
If your vehicle doesn't have ABS, OCSWA recommends the following actions:
Gently pump Non-ABS brakes to stop the vehicle.
Take any corrective action gradually. You'll need to maintain full control of the vehicle.
Refer to the vehicle operations manual for proper methods to correct skids.
Use Extra Caution
When you're driving on snowy, icy roads – slow down and take your time. Always leave plenty of room between you and other vehicles and allow for extra stopping time on slick roads, and use caution when driving on bridges and overpasses in freezing temperatures. Bridge temperatures can be 5-6 degrees colder than roadways, so they can become slick and icy before roads.
Getting Stuck or Stranded
If you're unexpectedly caught in a snowstorm and get stuck in snow, Farmers Insurance recommends you "rock and roll out." To do so, you first need to dig out your exhaust pipe before starting the engine, then dig one to two feet of space around the front, back and outer side of the tires. Now it's time to rock and roll. Start the car and drive forward and backward, rocking the wheels a few inches at a time. If your car has traction control (a little button on the dash or console), you may want to turn it off. Traction control limits wheel spin, which is fine on a slick road, but you need wheel spin to accelerate out of deep snow from a dead stop.
If your vehicle is still stuck and you're stranded, Travelers recommends staying in your car and waiting for help as long as it's safely out of harm's way. You can run the car heater to stay warm for 10 minutes every hour, but first, make sure your exhaust pipe is clear of snow. There is a danger of carbon monoxide poisoning if snow blocks the pipe and enables the deadly gas to build up in your car. It's also a good idea to open your window slightly while the engine is running to help prevent any buildup.
To let others know you're stranded in your vehicle, light a flare or turn on a flashlight. If you don't have blankets or extra clothing in your vehicle, floor mats and seat covers and can be used for added warmth. Don't eat snow. It will only chill you. Instead, melt the snow for drinking water.
Vehicle Emergency Kit
During the winter months, consider packing a vehicle emergency kit that includes:
A snow shovel
Bottled water and nonperishable snacks
Emergency flares
Ice scraper
First-aid kit
Sand or cat litter for tire traction if you vehicle gets stuck in the snow
A bright colored cloth to use as a signal for help
Jumper cables
Windshield washer fluid
Cell phone charger
Blankets, hats and gloves
Flashlight with extra batteries
By taking a few extra precautions and being prepared for the winter weather, you can keep yourself and you passengers, safe on the roads.